Overview
The program is organized in semesters with lecturing between mid-October to mid-February (winter semester), and mid-April to end-June (summer semester).
The master program consists of four semesters with 30 credit points (ECTS) each.
The entire program is held in English, and it is taught by an international staff. Additional courses are available in German.
Normally, 3 semesters are spent with regular coursework, the last semester is dedicated to the Master thesis.
In addition to the regular courses, students must take supplementary courses that include including field excursions and block courses.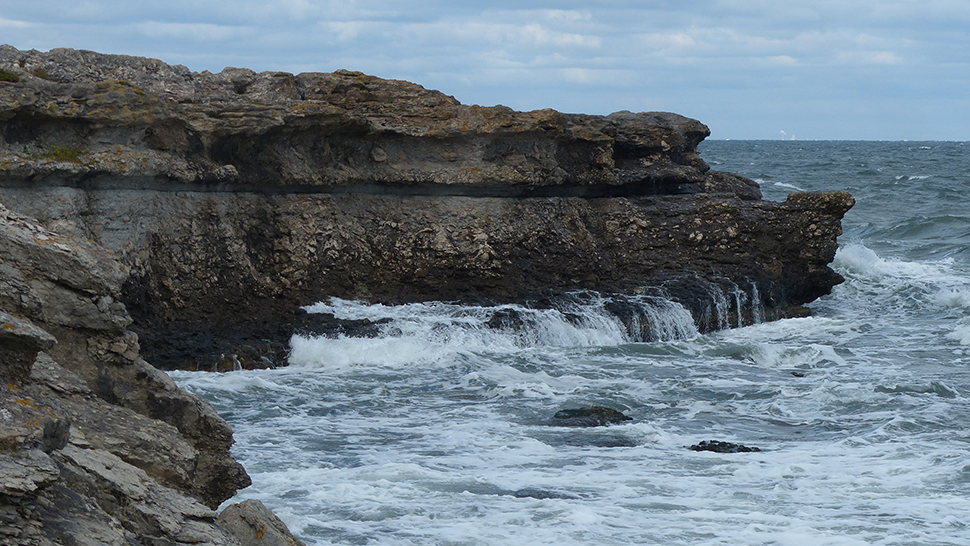 Kuppen, Gotland (photo by Axel Munnecke)
---
Important details
Students finishing the program will earn a 'Master's degree in Geosciences'.
Our international paleobiology program is integrated into the Earth Sciences (Geowissenschaften M.Sc.) master curriculum (Studiengang)
In this master curriculum, students have to choose one major (Hauptstudienrichtung) and one minor subject (Nebenstudienrichtung). Formally, participation in the program described here means enrollent in the Paleobiology-Paleoenvironments major and in the Climate and Earth System minor.
The major Paleobiology-Paleoenvironments provides a theoretical framework in macroevolution, ecology, paleoenvironmental reconstruction, and statistical analysis.
The minor Climate and Earth Systems consists of the individual field- and specimen-based projects and provides students with skills such as preparation of funding applications, scientific writing, and communication, as well as environmental and geochemical background for interdisciplinary cooperations.
The major Paleobiology and Paleoenvironments can be also combined with a different minor in the Master in Geoscience program offered at FAU, such as applied sedimentology or petrology - but these are currently offered only in German.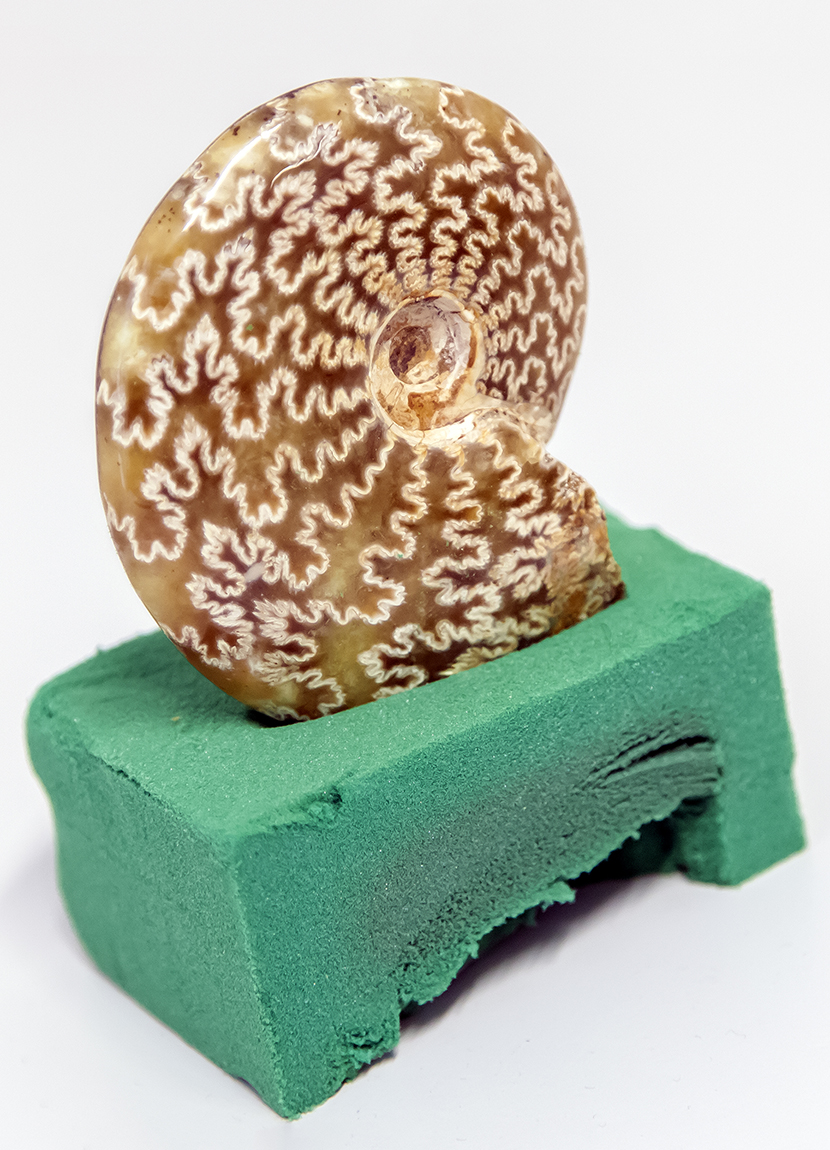 A polished ammonite specimen from our collection. (photo: FAU)