Overview
Our master's program in Paleobiology takes place over 2 years and is made up of 4 semesters. During the first 3 semesters (year 1 and half of year 2), students will take regular courses. The final (4th) semester is dedicated to the Masters thesis. In addition to the regular courses, students will take supplementary courses, which include field excursions to various European destinations and block courses on a range of topics. Students who complete the program will earn a 'MSc in Geosciences (Paleobiology)'.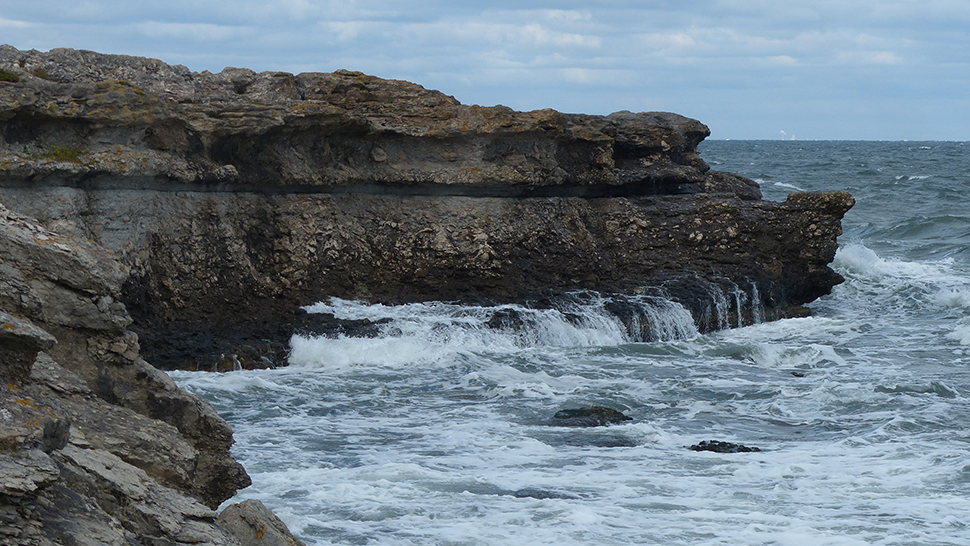 Kuppen, Gotland (photo by Axel Munnecke)
---
Important details
Teaching begins in the Winter Semester (WiSe), which runs from mid-October until mid-February each year. The Summer Semester (SoSe) runs from mid-April until the end of June, though some courses might take place outside of these intervals.
Each semester equates to 30 ECTS, with the full masters program making up a total of 120 ECTS.
The entire program is delivered through English by a team of international instructors.
The paleobiology masters program is integrated into the MSc in Earth Sciences (MSc Geowissenschaften) at FAU's GeoZentrum Nordbayern. To meet formal requirements for this program, students choose a major and a minor subject. For paleobiology, this constitutes the major in Paleobiology-Paleoenvironments and the minor in Climate and Earth System.
The Paleobiology-Paleoenvironments major provides a theoretical framework in macroevolution, ecology, paleoenvironmental reconstruction, and statistical analysis.
The Climate and Earth Systems minor consists of the individual field- and specimen-based projects and provides students with skills such as preparation of funding applications, scientific writing, and communication, as well as environmental and geochemical background for interdisciplinary cooperations.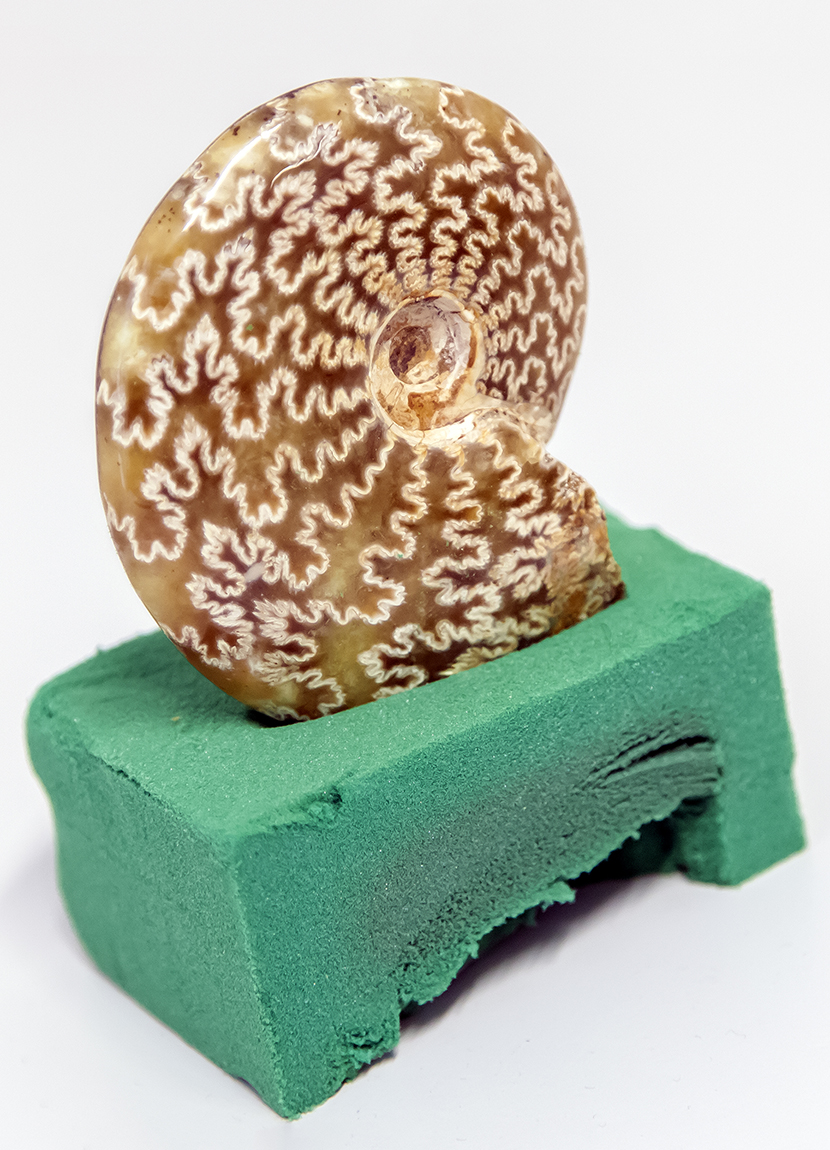 A polished ammonite specimen from our collection. (photo: FAU)